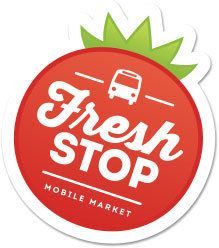 THE FRESH STOP STORY
In 2010, Hebni Nutrition began conducting community nutrition assessments which included surveying smaller "mom & pop" grocery stores.  That work led to a greater understanding of the problems surrounding food access and food insecurity in our community.  In Central Florida, more than 90,000 of our neighbors live in food deserts  - a geographical location where there is no full-service grocery store and limited access to fresh, nutritional foods. Limited food choices often result in poor nutrition as families rely on fast food or processed foods sold by neighborhood convenience stores. In these neighborhoods, families are forced to substitute foods usually high in fat, sugar, and salt, which in turn leads to increased rates of diabetes, higher blood pressure, and other diet-related diseases.
At the conclusion of a project where Hebni worked with a corner store in the Parramore neighborhood of Orlando to introduce a fresh produce section to the store, the Fresh Stop bus concept was developed.  As envisioned by the team, Fresh Stop is a mobile farmer's market created to serve these in-need neighborhoods. The bus offers fresh fruits and vegetables in community-centered locations and at budget-friendly prices.
By providing expanded food options to targeted communities, Fresh Stop helps to drive positive health outcomes and create a road map for change for families hardest hit by diabetes and heart disease.
---
THE FRESH STOP FLEET
The Fresh Stop is growing. For the past two years, our organization has acquired two additional vans, Fresh Stop Jr. and Tre. This expansion has allowed us to provide more fresh produce to desert neighborhoods, as well bringing our Initiatives and Education to a variety of locations across Central Florida.  
---
---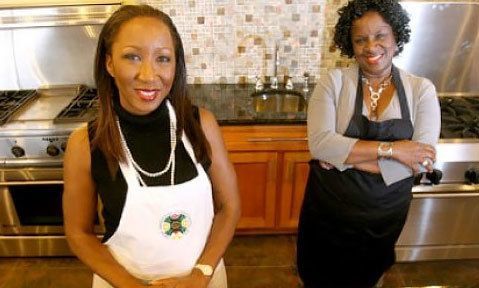 ABOUT HEBNI NUTRITION
Hebni Nutrition Consultants is a Central Florida-based, non-profit agency formed in 1995 to educate populations who are at risk for obesity, heart disease, diabetes, and hypertension.
Hebni programs include the nationally recognized Soul Food Plate, weekly nutrition and cooking classes at the Nutrition Resource Center's state-of-the-art test kitchen facility, and K.Y.D.S. Take Charge! (Keep Your Diet Straight) with the Orange County Public School System.
For more information on our innovative, health-focused programs, visit Hebni online.