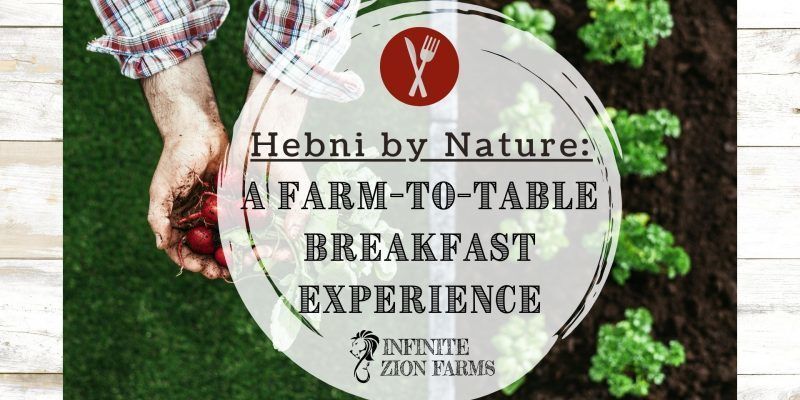 Hebni Nutrition has announced their Hebni by Nature: A Farm-to-Table Experience event, in collaboration with Infinite Zion Farms, to bring awareness for National Minority Health Month, that occurs in April. Volunteers are needed for this event to help coordinate participants in the event, help set up, assist with cooking demos, pass out tools and literature, and more. Volunteers who sign up to help in this event will receive a FREE T-shirt and a meal. This wonderful outdoor event will be hosted at the South Street Farm, On Saturday, April 24th, 2021, from 8-11 AM.
This "farm-to-table" breakfast experience, Hebni by Nature will consist of a variety of activities that will engage the community in learning more about taking care of their physical, emotional, and spiritual health, in an effort to reduce health disparities. There is a variety of activities, from fitness classes, to farm tours, and cooking demos with Hebni registered dietitians. For more information you can view the post on the Hebni website HERE or visit the event link and register to volunteer please HERE.
We hope you can be part of this wonderful, fun and impactful event!
DATE: Saturday, April 24, 2021
LOCATION: Infinite Zion Farms - South Street Farm 626 W South St., Orlando, FL 32805
TIME: 8:00AM to 11:00AM
SIGN UP BY CALLING: 402-872-1333
FOR MORE INFO ON EVENT: bit.ly/Hebnibynature